Talia Franks grew up wanting to be a professional polymath and at some point realized that was basically code for nerd.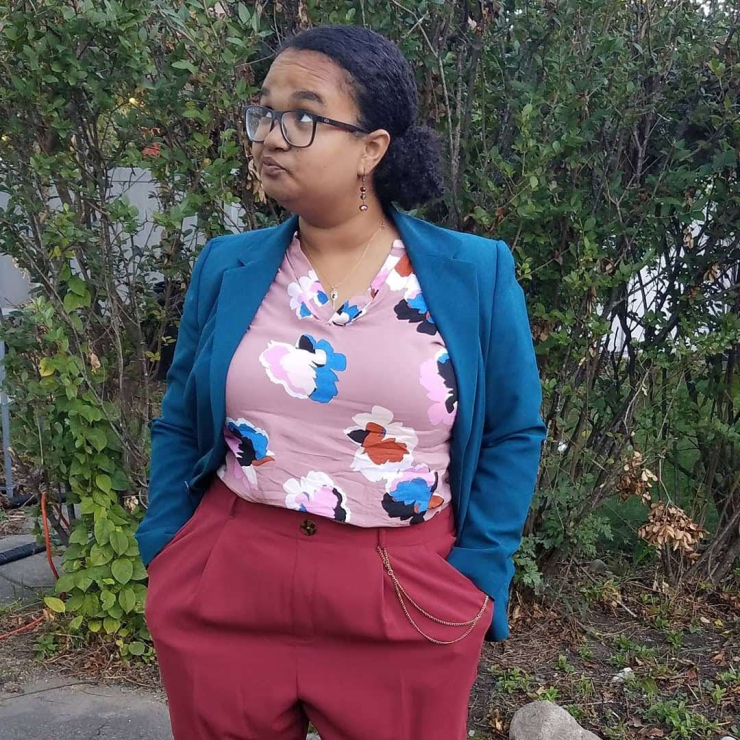 Talia likes their feminism intersectional and their entertainment diverse, and they created Word-for-Sense to share their thoughts about fandom, philosophy, paganism, writing & social justice. (And also to share their life with the internet, in true millennial fashion.) On a related note, they think that talking about themself in the third person is disconcerting but is sticking to their established methods and doing it anyway.
A Brandeis University alum, Talia earned a bachelor's degree in European cultural studies and linguistics, and a master's degree in comparative humanities. As an undergraduate, they participated in numerous clubs and societies including multiple LGBTQIA+ organizations, the Brandeis Harry Potter Alliance, the Quidditch team, and co-leading the Spanish-speaking social group Charlamos. After college, they interned at Perseus Books, and their experience working in Brandeis' Office of Diversity, Equity, & Inclusion, intertwined with their identity as a queer person of color, has inspired them to explore the ways in which the literary world can reflect the diversity of the everyday. Talia currently works in the Office of External Relations at MIT Sloan School of Management, and volunteers as the outreach specialist and social media manager for Dobby's Sox, the Boston Area chapter of the Harry Potter Alliance. Last year they attended the Columbia Publishing Course, graduating in July. If you'd like to support Talia you can do so on patreon.
In their free time, Talia enjoys reading, writing, and translating poetry & prose from Spanish to English. The three things Talia will never say no to are a good cup of tea, a Harry Potter debate, or telling you about what books they've been reading lately.