Joel Christensen is one of my favorite people on this planet, and I am incredibly lucky and privileged to know him and learn from him. His words here about Harry Potter and the relationship between author, text, and reader resonate deeply within me, and I appreciate the personal perspective he lends to the discussion of the topic at hand. As far as my personal opinion regarding JK Rowling is concerned, the books and the fandom around them and all of the great things that fans have created can stand on their own, and don't need to be defined by JKR and her opinions. She may have created the original text, but most of its meaning exists in what the world has done with it since then.
SENTENTIAE ANTIQUAE
This post is a slightly edited version of a thread I posted on twitter yesterday #WorldsNotAuthors
Strabo, 1.2.7
"Humans love to learn; loving stories is a prelude to this. This is why children start by listening and making a common ground in stories."
φιλειδήμων γὰρ ἅνθρωπος, προοίμιον δὲ τούτου τὸ φιλόμυθον. ἐντεῦθεν οὖν ἄρχεται τὰ παιδία ἀκροᾶσθαι καὶ κοινωνεῖν λόγων ἐπὶ πλεῖον.
This week, I discovered that my children were secretly making holiday gifts for each other. I walked into the office and found my daughter writing a Hogwarts acceptance letter for her brother, because he wants magic to be real.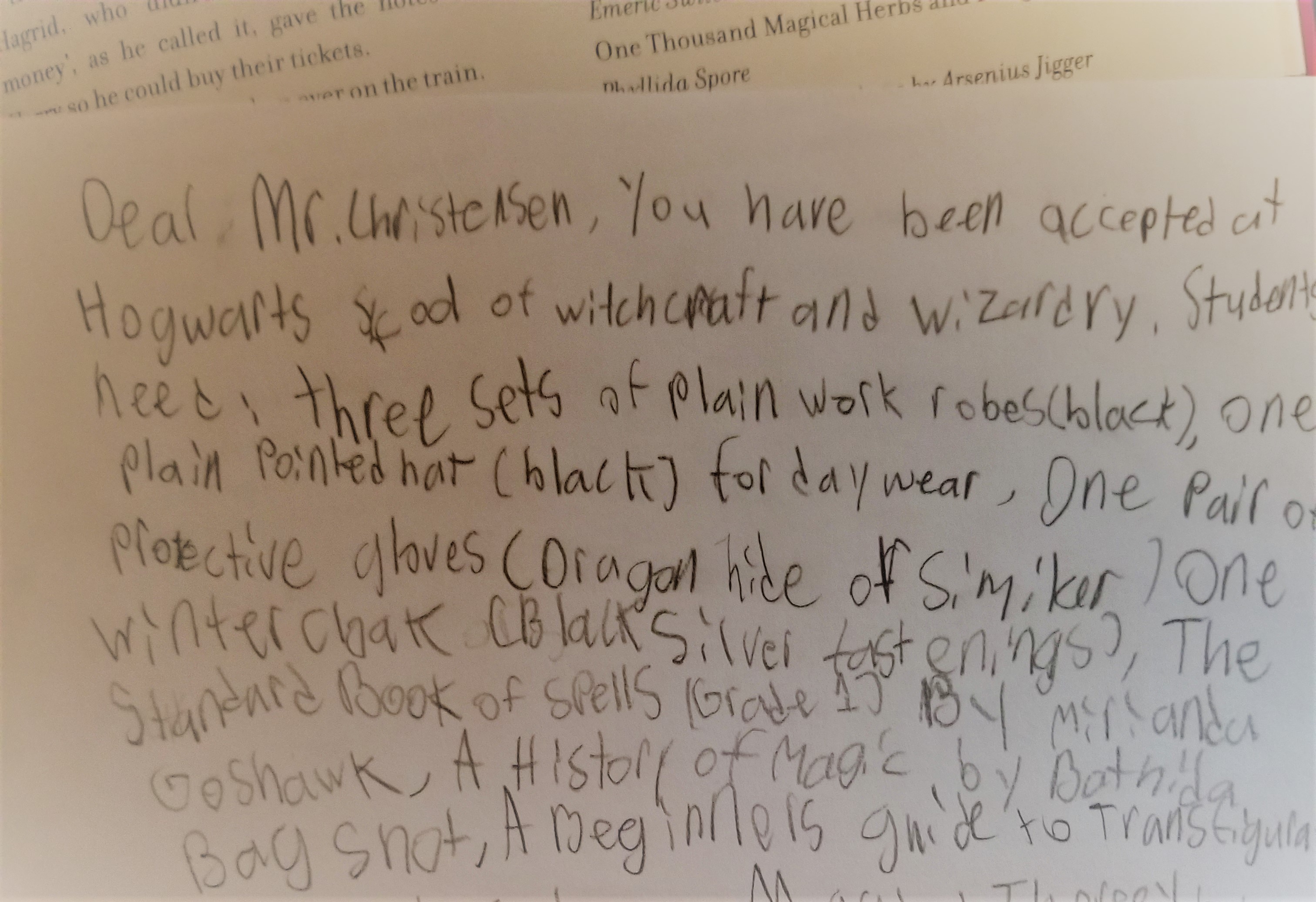 The starting address killed me here. But then the level of detail!
Let's just say that after witnessing this I left the room and had a sudden, prolonged attack of itchy eyes.
I was crying in part because the moment was just so sweet and emerged from a year…
View original post 2,381 more words